<![CDATA[ (function($){ var map; $.fn.initialize = function() { map = $('#properties-map').gmap3({ map:{ options:{ mapTypeId: google.maps.MapTypeId.ROADMAP, mapTypeControl: true, navigationControl: true, scrollwheel: false, streetViewControl: true } }, marker:{ values:[ {latLng:[9.1933557, -83.7213155], data: '
New]]>
10 10 4.75 acre(s) $1,900,000
'}, {latLng:[9.449548, -84.1499345], data: '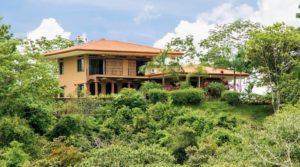 New
5 3 2.22 acre(s) $595,000
'}, {latLng:[8.65957, -83.279933], data: '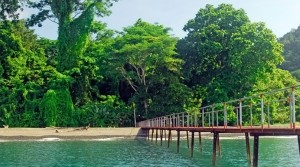 12 10 165 acre(s) $2,500,000
'}, {latLng:[9.4376369, -83.7158842], data: "}, {latLng:[9.315010, -83.872009], data: "}, {latLng:[9.5265252, -84.5044059], data: "}, {latLng:[10.042186873031246, -84.42953513180534], data: '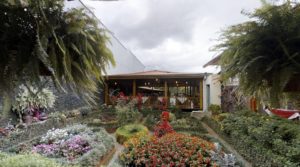 New
0.5 acre(s) $995,000
'}, {latLng:[8.693435, -83.6831824], data: '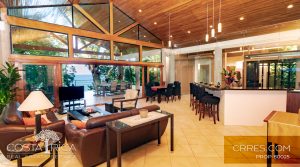 New
3 3 1.09 acre(s) $1,440,000
'}, {latLng:[9.2549075, -83.860892], data: '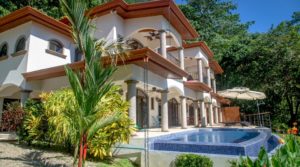 New
4 4.5 1.2 acre(s) $1,499,000
'}, {latLng:[9.2913, -83.8926], data: '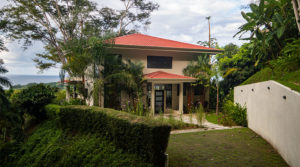 New
3 3.5 1.2 acre(s) $699,000
'}, {latLng:[9.1825, -83.7258], data: '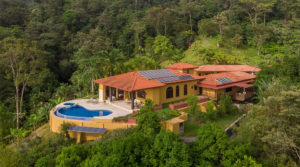 New
6 6.5 3.52 acre(s) $1,600,000
'}, {latLng:[8.5952357, -83.0952118], data: "}, {latLng:[9.40989, -84.15548], data: "}, {latLng:[9.201493, -83.7550977], data: "}, {latLng:[8.4144666, -83.1072941], data: "}, {latLng:[9.2814753, -83.8392565], data: '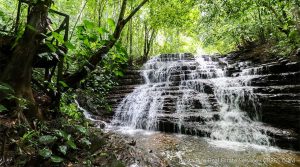 New
7 9 13.53 acre(s) $1,850,000
'}, {latLng:[9.215344, -83.820397], data: '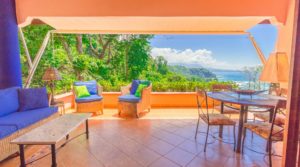 New
6 5 2.2 acre(s) $1,100,000
'}, {latLng:[9.2971, -83.8246], data: '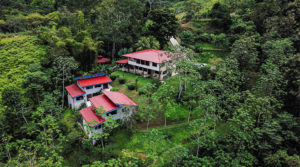 New
12 8 10.81 acre(s) $890,000
'}, {latLng:[9.986089, -84.380456], data: "}, {latLng:[10.004495135318889, -84.37536774714815], data: '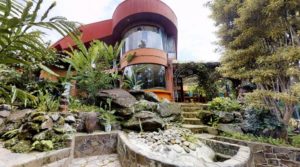 New
15 4.3 acre(s) $1,800,000
'}, {latLng:[9.2538884, -83.8631961], data: '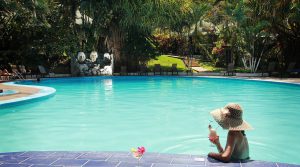 17 acre(s) $4,250,000
'}, {latLng:[9.248206, -83.854376], data: "}, {latLng:[9.24768, -83.45311], data: "}, {latLng:[9.20736, -83.805501], data: '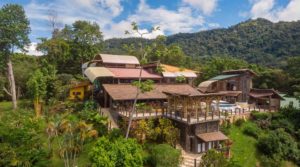 6 8 1.13 acre(s) $1,750,000
'}, {latLng:[9.36618, -83.70873], data: '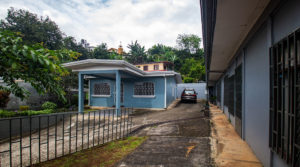 10 5 0.11 acre(s) $395,000
'}, {latLng:[9.113407, -83.690223], data: '
4 4.5 0.62 acre(s) $990,000
'}, {latLng:[9.152948, -83.731134], data: '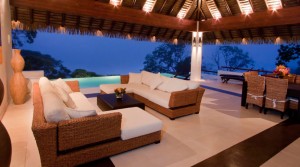 3 2 0.82 acre(s) $899,000
'}, {latLng:[9.0760109, -83.659822], data: '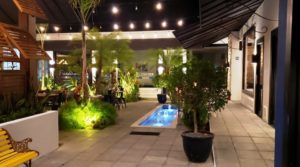 $2,400,000
'}, {latLng:[9.2084022, -83.808332], data: '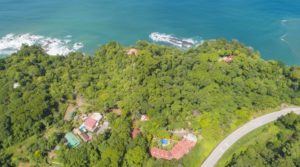 2.06 acre(s) $2,450,000
'}, {latLng:[9.2539953, -83.864667], data: '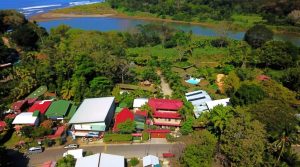 6 2 0.1 acre(s) $799,000
'}, {latLng:[9.2887355, -83.8151774], data: '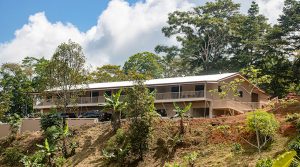 12 3.23 acre(s) $1,500,000
'}, {latLng:[9.22759915611, -83.8163002943], data: "}, {latLng:[9.29520, -83.87024], data: '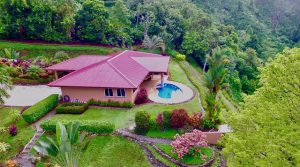 3 3 4.9 acre(s) $549,000
'}, {latLng:[9.306390, -83.635686], data: '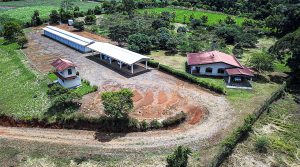 3 3 5.6 acre(s) $419,000
'}, {latLng:[9.33004, -83.78245], data: '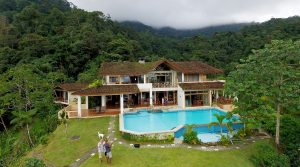 6 8 271 acre(s) $2,400,000
'}, {latLng:[9.0756204, -83.6531167], data: '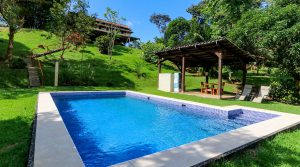 7 5 3.76 acre(s) $720,000
'}, {latLng:[9.150838, -83.740167], data: '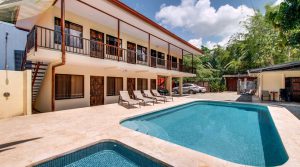 18 13 0.33 acre(s) $950,000
'}, {latLng:[9.416403, -84.1535918], data: '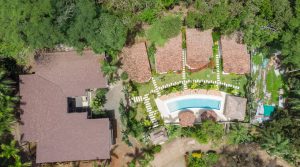 2 1 Variable acre(s) $350,000
'}, {latLng:[9.9370041, -84.9778012], data: '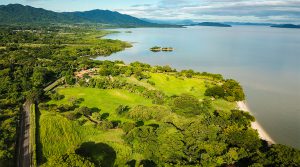 13 12 1067 acre(s) $8,250,000
'}, {latLng:[9.2489, -83.8547], data: '
10 7 2.35 acre(s) $2,450,000
'}, {latLng:[9.3445897, -83.9571965], data: "}, {latLng:[9.22159, -83.811064], data: '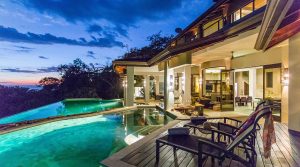 5 6 3.3 acre(s) $2,750,000
'}, {latLng:[9.250648, -83.860867], data: '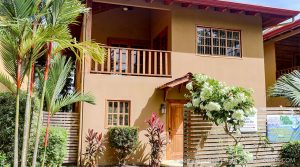 3 2.5 0.05 acre(s) $310,000
'}, {latLng:[9.415684, -84.150974], data: '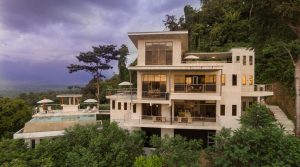 4 6 0.55 acre(s) $1,650,000
'}, {latLng:[9.080294, -83.656919], data: "}, {latLng:[9.401984, -84.1601227], data: '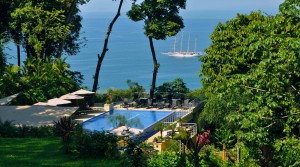 3 3 $550,000
'}, {latLng:[9.162503, -83.7450897], data: '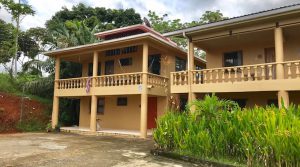 1.97 acre(s) $499,000
'}, {latLng:[8.77675, -83.23044], data: '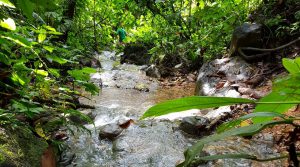 245 acre(s) $659,000
'}, {latLng:[9.299198, -83.8937007], data: '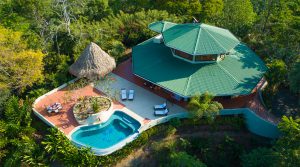 3 3.5 8.78 acre(s) $899,000
'}, {latLng:[9.218402, -83.7706687], data: '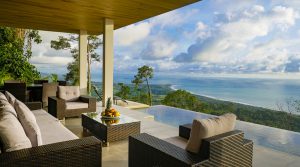 4 4.5 0.6 acre(s) $1,395,000
'}, {latLng:[9.928107, -84.054335], data: '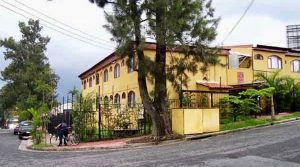 0.16 acre(s) $1,395,000
'}, {latLng:[9.9735529, -84.1510158], data: '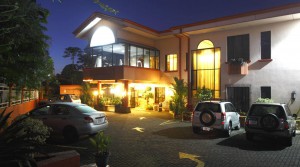 0.46 acre(s) $2,590,000
'}, {latLng:[9.156298, -83.731903], data: '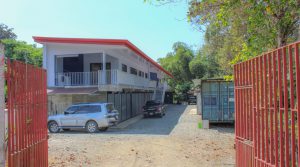 5 6 2.47 acre(s) $535,000
'}, {latLng:[9.1964118, -83.7228718], data: '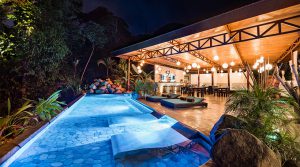 5 6 13 acre(s) $2,695,000
'}, {latLng:[9.0995153, -83.6563867], data: '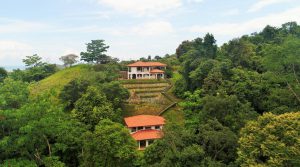 7 6 0.56 acre(s) $569,000
'}, {latLng:[9.326863, -83.9050087], data: '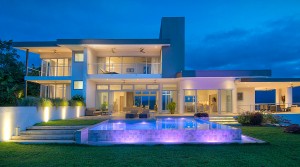 3 3.5 3.53 acre(s) $2,200,000
'}, {latLng:[9.45251, -83.71270], data: "}, {latLng:[9.0942583, -83.6496292], data: '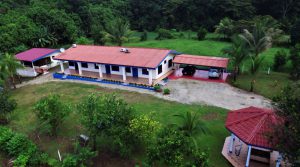 8 4 1.22 acre(s) $298,500
'}, {latLng:[9.22422, -83.81119], data: "}, {latLng:[9.088547, -83.649864], data: '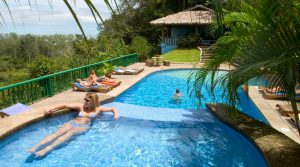 13 13 3.7 acre(s) $1,000,000
'}, {latLng:[9.30148, -83.90640], data: '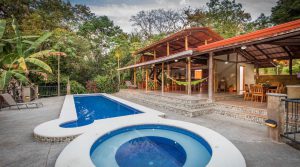 4 5 6 acre(s) $410,000
'}, {latLng:[9.185449, -83.7480867], data: '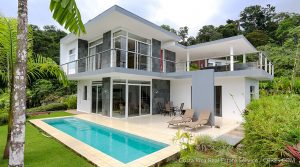 Deal
3 3 0.129 acre(s) $415,000
'}, {latLng:[9.256922, -83.850378], data: '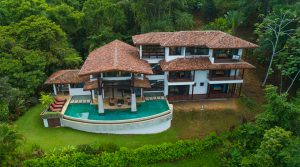 5 6.5 1.14 acre(s) $1,450,000
'}, {latLng:[9.655064, -84.661674], data: "}, {latLng:[9.655895, -84.662803], data: '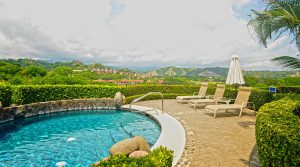 3 3 $715,000
'}, {latLng:[9.0616186, -83.5884852], data: '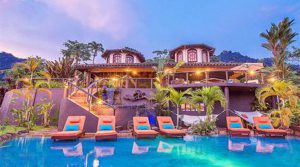 9 7 9.6 acre(s) $2,900,000
'}, {latLng:[9.4025341, -84.1580009], data: '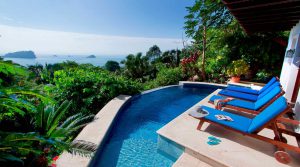 4 4 0.11 acre(s) $915,000
'}, {latLng:[9.2772096, -83.8187336], data: '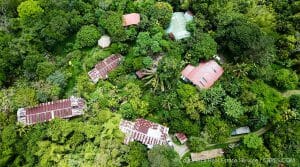 22 acre(s) $1,400,000
'}, {latLng:[9.56153, -84.58462], data: '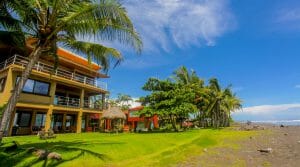 9 8 0.11 acre(s) $1,495,000
'}, {latLng:[9.304722, -83.898358], data: '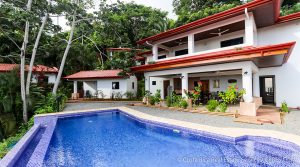 10 10 5.58 acre(s) $1,294,000
'}, {latLng:[9.21019536919, -83.7808513522], data: '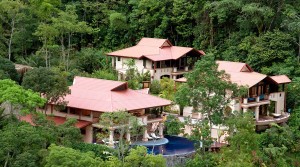 10 12 36 acre(s) $3,190,000
'}, {latLng:[9.235006, -83.8224906], data: '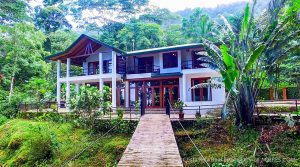 7 6 0.7 acre(s) $795,000
'}, {latLng:[9.600686, -84.620647], data: '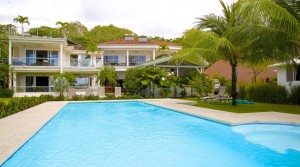 11 8.5 0.75 acre(s) $3,700,000
'}, {latLng:[9.290755, -83.894747], data: '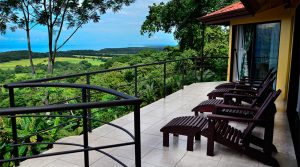 4 4 1.36 acre(s) $749,000
'}, {latLng:[8.4880533, -83.1080067], data: '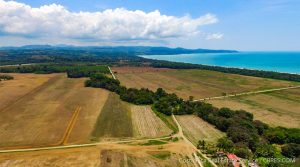 2377 acre(s) $9,900,000
'}, {latLng:[10.094126, -84.106197], data: '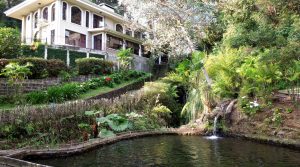 4 4 0.93 acre(s) $495,000
'}, {latLng:[9.217173, -83.821296], data: "}, {latLng:[8.387988, -83.138791], data: '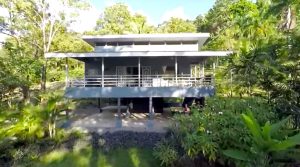 4 2.5 0.4 acre(s) $425,000
'}, {latLng:[9.367265, -83.607803], data: '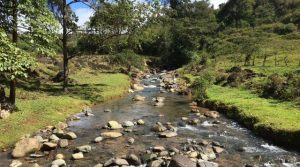 2 2 533 acre(s) $1,000,000
'}, {latLng:[8.646820, -83.175413], data: '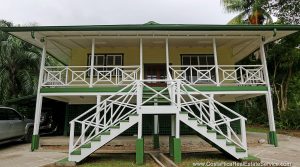 3 2 .26 acres acre(s) $550,000
'}, {latLng:[9.251415, -83.837086], data: '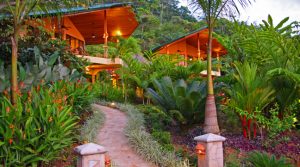 6 6 1.39 acre(s) $698,000
'}, {latLng:[9.100613, -83.659147], data: '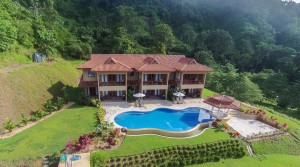 6 6 1.76 acre(s) $699,000
'}, {latLng:[9.409262, -84.155385], data: '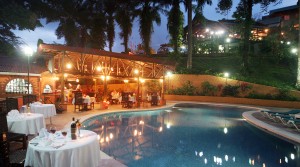 1.66 acre(s) $1,795,000
'}, {latLng:[9.523824, -84.240134], data: "}, {latLng:[9.4872213, -84.3012912], data: '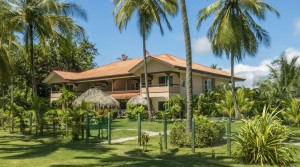 2.9 acre(s) $2,200,000
'}, {latLng:[9.227718, -83.837442], data: '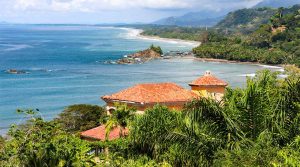 6 7 0.93 acre(s) $2,500,000
'}, {latLng:[9.25396, -83.86415], data: '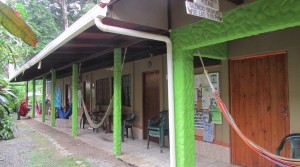 7 6 0.07 acre(s) $399,000
'}, {latLng:[9.31992, -83.79814], data: '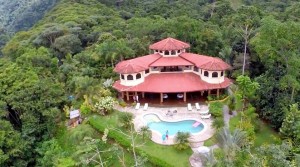 8 9 65 acre(s) $1,300,000
'}, {latLng:[9.28114, -83.83840], data: '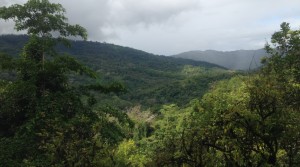 25 acre(s) $370,000
'}, {latLng:[9.64264, -84.32654], data: '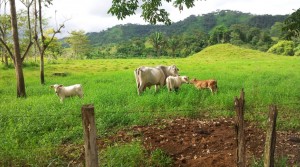 412.67 acre(s) $1,400,000
'}, {latLng:[9.65681, -84.66146], data: '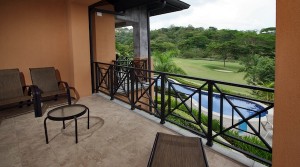 2 2 Inquire acre(s) $425,000
'}, {latLng:[9.604251, -84.622192], data: '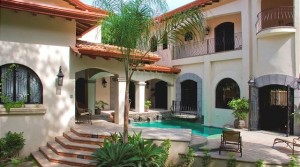 6 5.5 Inquire acre(s) $1,595,000
'}, {latLng:[9.65558, -84.65498], data: '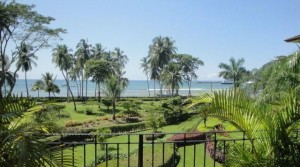 3 2 $875,000
'}, {latLng:[9.403043, -84.15699], data: '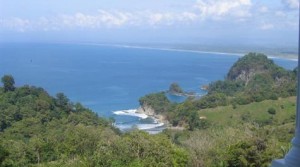 3 3 $750,000
'}, {latLng:[9.65533, -84.65361], data: '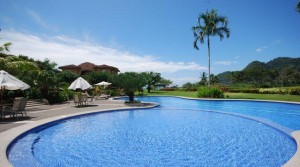 3 2 $740,000
'}, {latLng:[9.246643, -83.854726], data: '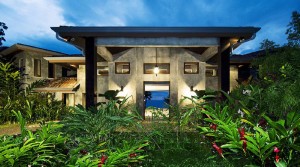 6 4 0.5 acre(s) $2,250,000
'}, {latLng:[9.22771719905, -83.8110703664], data: '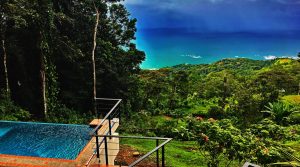 Closing
2 2 2 acre(s) Under Contract
'}, {latLng:[9.654994, -84.663254], data: "}, {latLng:[9.25461, -83.86138], data: '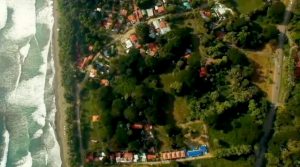 Closing
4 2.5 15.8 acre(s) Under Contract
'}, {latLng:[9.1816746, -83.7501439], data: '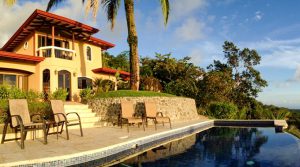 Closing
4 4.5 .86 acre(s) Under Contract
'}, {latLng:[9.1632458, -83.7366916], data: '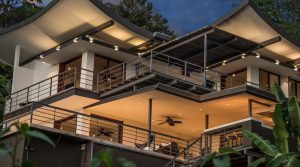 Closing
4 5.5 0.33 acre(s) Under Contract
'}, {latLng:[9.2919053, -83.8940446], data: "}, {latLng:[9.1965, -83.7439], data: '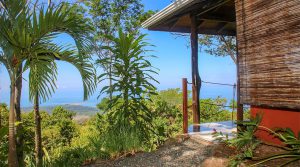 Closing
2 2 1.72 acre(s) Under Contract
'}, {latLng:[9.226927, -83.836228], data: '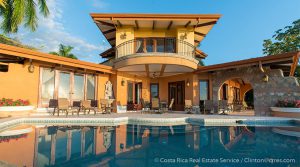 Closing
3 3.5 0.65 acre(s) Under Contract
'}, {latLng:[9.155255, -83.731354], data: '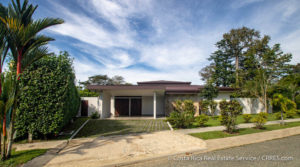 Closing
3 2 .18 acre(s) Under Contract
'}, ], options:{ draggable: false }, events:{ mouseover: function(marker, event, context){ var map = $(this).gmap3("get"), infowindow = $(this).gmap3({get:{name:"infowindow"}}); if (infowindow){ infowindow.open(map, marker); infowindow.setContent(context.data); } else { $(this).gmap3({ infowindow:{ anchor:marker, options:{content: context.data} } }); } } } }, autofit:{} }); } })(jQuery); jQuery(document).ready(function($){ if($.cookie('wpcasa_search_map') != 'closed') { $('#properties-map').initialize(); $('#properties-map.open').show(); } if ($.cookie('wpcasa_search_map') && $.cookie('wpcasa_search_map') == 'open') { $('#properties-map').initialize(); $('#properties-map').show(); $('.title-search-map').addClass('open'); } $('.title-search-map').click(function () { if ($('#properties-map').is(':visible')) { $.cookie('wpcasa_search_map', 'closed',{ expires: 60, path: '/' }); $('#properties-map').animate( { opacity: '0' }, 150, function(){ $('.title-search-map').removeClass('open'); $('#properties-map').slideUp(150); } ); } else { $('#properties-map').slideDown(150, function(){ $('#properties-map').initialize(); $('#properties-map').gmap3({trigger:"resize"}); $.cookie('wpcasa_search_map', 'open',{ expires: 60, path: '/' }); $('#properties-map').animate( { opacity: '1' }, 150 ); $('.title-search-map').addClass('open'); }); } }); });
New
10 10 4.75 acre(s) $1,900,000
Beautiful property close to Downtown Uvita with a direct Whale's Tail ocean view and three turn key rental homes. Each home has 3 bedrooms and 3 bathrooms as well as all new furnishings and appliances. There is also a large building site that has one of the best views in the area. A community rancho with pool ties the property together.
New
5 3 2.22 acre(s) $595,000
This home is a 3600 square foot, 5 bedroom dream home, perfectly nestled in the hills above Quepos, minutes outside Manuel Antonio. This house is located within a high-end gated residential development, overlooking the tropical jungles, palm plantations, and with a great view of the ocean beyond the hills, lining the horizon.
12 10 165 acre(s) $2,500,000
This "one of a kind" eco retreat has 200 meters of private beach and a 165 acre private rainforest reserve laced with tropical rivers, mangroves and waterfalls. The business is well established and has received the highest rating for sustainability by the Costa Rican Tourism Board.
Reduced
5 4 25 acre(s) $459,000
Mountain home with river frontage on 25 acres. Conveniently located minutes from downtown San Isidro. Includes main home, guest house, caretaker's house, pool, jacuzzi, and an organic hobby farm planted with coffee and fruit trees. Awesome property for someone looking to live a healthy, self-sustainable lifestyle in Costa Rica!
Epic View
2 2 1.29 acre(s) $429,000
Experience epic panoramic ocean views of Southern Costa Rica from this turnkey mountain getaway home in Lagunas. The home has 2 beds / 2 baths and is on over an acre of land with room to add a pool. The property is within 20 minutes of popular attractions such as waterfalls, organic farmers markets and the beaches of Dominical.
Reduced
2 2 .42 acre(s) $230,000
Located just 30 meters from the beach in Esterillos, this is the perfect vacation villa for someone wanting a quiet beachside getaway. The villa is two bedrooms and two bathrooms, high speed internet, cable, and air conditioning units in every room. The villa community is made up of six other units, a shared pool, and 24/7 security.
New
0.5 acre(s) $995,000
This historic restaurant has been operating for over 100 years in the Atenas area. This is a turnkey business opportunity with liquor license included in the sale price. The restaurant has premier road frontage, and has 5 lounge areas made for entertaining the masses. The property is a little under .5-acre and has plenty of parking for guests.
New
3 3 1.09 acre(s) $1,440,000
Easily one of the most unique luxury homes in Costa Rica, designed by a world-famous Four Seasons Hotel architect. 1.15-acre property fronting two secluded tropical beaches in Drake Bay. This is at the top of our list of must-see properties for any luxury home buyer looking for a true showcase property in Costa Rica.
New
4 4.5 1.2 acre(s) $1,499,000
Luxury vacation home located in the high-demand beachside neighborhood of Ayacucho. Incredible ocean views and situated only 220 yards from the beach. This is a proven income producer with property management services in place. Turn key ready and definitely one of the best deals around for a luxury home in Dominical!
New
6 6.5 3.52 acre(s) $1,600,000
This gorgeous 3.5-acre estate-sized property has whitewater ocean views of Marino Ballena National Park accompanied by a cool breeze off the coast. The main home is 4400 sqft with 4 bed / 4.5 bath complete with a gym, pool, and covered parking. The guest house is a 2 bed / 1 bath with a private plunge pool. Excellent vacation rental options.
New
3 3.5 1.2 acre(s) $699,000
High-quality home located inside of a private community in Hatillo with lush jungle surroundings and tropical landscaping. The home has open living areas perfect for entertaining. Each suite is spacious and comfortable. Enjoy the infinity pool and jacuzzi while looking out to a beautiful whitewater ocean view stretching up the coast.
Organic Crops
2 1 457 acre(s) $1,850,000
Ocean view ranch in Southern Costa Rica with river frontage, protected mangroves and close to the beach. This property is ideal for someone looking to live a self sustainable lifestyle with mature fruit bearing plants, grazing areas for livestock and abundant fresh water sources.